Do I need eVisa for Iran?
Visitors to Iran must obtain a visa from one of the Iranian diplomatic missions unless they come from one of the visa exempt countries or countries eligible for a visa on arrival. All visitors must hold a passport valid for at least 6 months. Admission is refused to women not wearing Islamic head cover, scarf, long sleeves and stockings. Citizens of Israel are totally banned from entry to Iran.
Iranian authorities are exploring a potential visa waiver program under which visa limitations for 60 countries will be lifted as part of Iran's program to attract more tourists. Dual citizens of both Iran and another country count as citizens of Iran when visiting, and must have an Iranian passport. This includes all whose mother and father and husband or children born abroad are Iranian.
Iran no longer affixes visas to passports nor stamps them on entry as a response to the US sanctions on persons who have visited Iran after 2011. In November 2018, the head of Iran's Cultural Heritage, Handicrafts, and Tourism Organization (ICHTO) announced that the country will no longer stamp or put stickers to passports of foreign tourists in a bid to ease their concerns about traveling to other countries after leaving Iran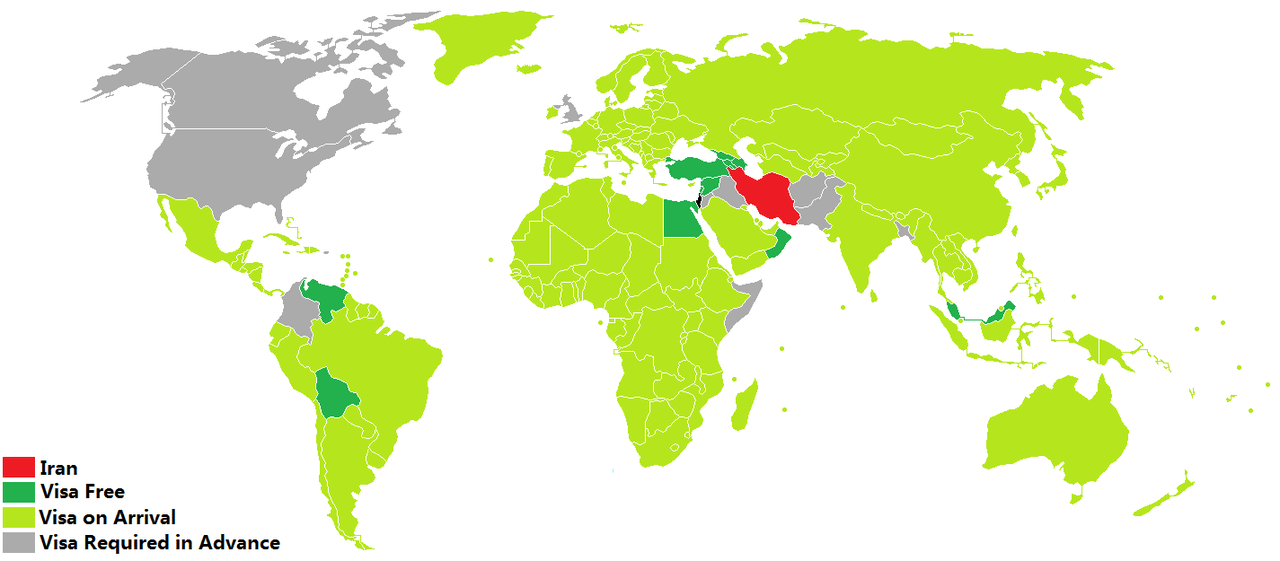 Citizens of the following 11 countries can visit Iran without a visa
Iranian diplomatic missions
List of diplomatic missions of Iran
This is a list of diplomatic missions of Iran. Iran has a substantial diplomatic network, reflecting its foreign affairs priorities within the Islamic and Non-Aligned world. In Washington, D.C. the Embassy of Pakistan looks after the interests of Iran in the United States
Africa
Americas
Asia
Europe
Oceania